Tariff Clouds Rain Pain on the World's Factory Floor
Bloomberg | Jul 26, 2019 13:10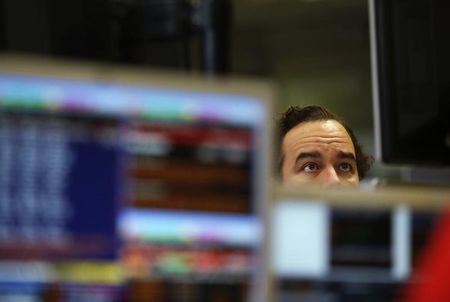 (Bloomberg) -- With corporate earnings season in full swing, an ominous trade-war theme is emerging: The world's industrial economy, already covered by clouds of uncertainty, is bracing for the storm in the second half of 2019.
Here's a fresh rundown of how tariffs are hurting bottom lines, realigning supply chains and weighing on the outlook for manufacturing:
Caterpillar

Inc (NYSE:), the U.S. maker of heavy machinery, said sales growth at dealerships in June was the slowest in two years. One analyst called the company's results a warning shot for capital spending broadly.
Royal Philips (NYSE:), the Dutch maker of goods ranging from medical scanners to electric toothbrushes, is realigning its business into regional manufacturing hubs to contain the fallout from the trade war.
Harley-Davidson (NYSE:) had second-quarter earnings dented by tariffs. But the Milwaukee motorcycle maker got approval from the European Union to import bikes from Thailand and mitigate almost all of the $100 million hit it's feeling from tariffs this year.
BASF (OTC:), the maker of plastics, pesticides and lubricant additives, is particularly exposed to export-reliant economies in Europe and Asia. The German company reported disappointing results reflecting a downshifting global economy and doesn't see the situation improving in the second half.
Oslo-based aluminium giant Norsk Hydro (OTC:) pared its demand growth forecast for a second time this year, echoing the outlook from top U.S. producer

Alcoa

(NYSE:). Russian giant United Co. Rusal chimed in with similar comments.
The trade tensions have worsened an already tough environment for car makers.

Renault

(PA:) lowered its outlook for full-year sales and Ford (NYSE:) missed earnings estimates. German auto parts supplier

Continental AG

(DE:) joined French rival in predicting a significant slowdown in worldwide vehicle output.
Worried about another wave of tariffs, Hasbro (NASDAQ:) is accelerating plans to shift away from China to new plants in Vietnam and India. The world's largest publicly traded toy maker said U.S. goods produced in China could drop to about 50% by the end of 2020, from just under two-thirds currently.
Next week brings a gust of new manufacturing data. Monthly surveys of purchasing managers are due out Wednesday in China and Thursday in Europe's big economies. In the U.S., the Institute for Supply Management's new are scheduled for release Thursday.
Charting the Trade War
Global trade languished for a seventh straight month in May, new figures show, as a tariff battle between the U.S. and China heighten uncertainty that's slowing growth in Europe and elsewhere in Asia.
Coming Up
July 30-31: U.S.-China trade talks in Shanghai
Aug. 1: South Korean exports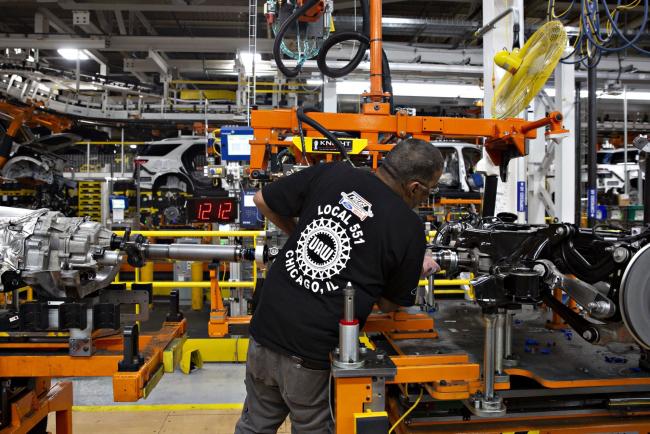 Written By: Bloomberg