Oil Tumbles 5% on Report Saudi Output Might Rebound Quickly
Investing.com | Sep 17, 2019 17:23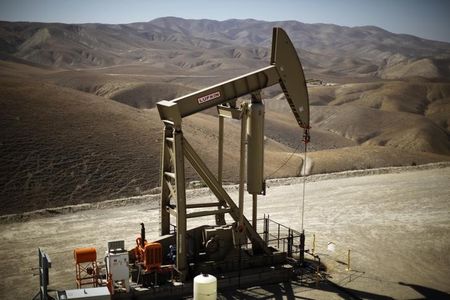 Investing.com - Oil prices sank about 5% Tuesday, a day after rallying almost three times as much, as traders pounced on a Reuters report that Saudi Arabia was close to restoring 70% of the production lost from the attack on its oil facilities.
The U.S. West Texas Intermediate and U.K. Brent crude benchmarks slid about $3 a barrel each, Traders struggled to get an idea of the global crude supply situation in the absence of official updates by Saudi authorities.
Saudi Energy Minister Abdulaziz bin Salman is scheduled to give his first media briefing on the matter at 1:00 PM ET (17:00 GMT).
WTI was down $3.01, or 4.8%, at $59.67 per barrel by 12:00 PM ET. It jumped 14.8% on Monday.
Brent, fell $3.46, or 4.9%, to $65.56 after settling up 14.6% in the previous session.
Riyadh lost 5.7 million barrels per day from the Saturday attacks that have halted about 5% of world supply. The Reuters report, which drove the market lower on Tuesday, cited a "top Saudi source" as saying the kingdom's oil output will be back online in two to three weeks.
"The official did not address how this might not happen again," Phil Flynn, analyst at the Price Futures Group in Chicago said.
Written By: Investing.com