Oil Prices Reverse from Earlier Gains
Investing.com | Jan 11, 2019 15:39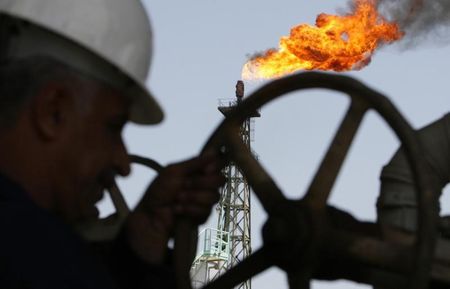 Investing.com - Crude prices were lower on Friday despite turning bullish earlier this week as Iran struggles to find new buyers amid U.S. sanctions.
West Texas Crude oil futures for February fell 1.62% to $51.73 a barrel as of 10:18 AM ET (15:18 GMT). Meanwhile Brent crude futures, the benchmark for oil prices outside the U.S., slipped 1.6% to $60.67 a barrel.
Iranian crude exports are expected to fall for a third month in January as the country fails to find buyers despite the U.S. giving waivers to its customers amid sanctions imposed by the White House in November, Reuters reported.
Iran's crude exports in November fell to below 1 million barrels per day (bpd) from regular sales of 2.5 million bpd in April. The U.S. has given waivers to eight of the main oil buyers of Iranian crude, but it has failed to increase exports.
Meanwhile, global headwinds could slow the demand for fuel, as slowing economic growth and trade uncertainties have left some investors on edge. Increases in OPEC cuts have done nothing to make a dent in U.S. oil supply, which rose by 2 million barrels per day (bpd) last year to a world record 11.7 million bpd.
Meanwhile, investors are looking ahead to weekly rig count data from Baker Hughes, which is considered a leading indicator of demand for oil products.
In other energy trading, Gasoline RBOB Futures fell 0.5% to $1.4140 a gallon, while heating oil decreased 0.8% to $1.8908 a gallon. Natural gas futures jumped 2% to $3.03 per million British thermal units.
-Reuters contributed to this report.
Written By: Investing.com