By Kathy Lien, Managing Director of FX Strategy for BK Asset Management.
Investors have a lot to be worried about these days, which explains why most of the major currencies traded lower on Tuesday. Global equities declined with the S&P 500 rejecting its 50-day simple-moving average at 1950. The recent recovery in U.S. stocks has many investors hoping for a bottom, but with oil prices moving lower, the German and U.S. economies slowing and of course the risk of Brexit, there's more reasons for stocks to fall than rise. The same risks that cap equities will limit rallies in currencies and -- most likely -- lead to more losses. There are at least 3 currencies that could spiral lower following recent developments -- the euro, British pound and the Canadian dollar. We're also looking for further losses in USD/JPY and AUD/USD but the moves in the other 3 currencies could come more quickly.

Tuesday's big story was the decline in oil. After rising sharply on Monday, oil prices fell 4% on the back of comments from Iran and Saudi Arabia. Iran called the Saudi/Russian oil-production freeze proposal "ridiculous" and "unrealistic", triggering the first round of weakness in oil. The selling gained momentum when the Saudi oil minister said they are not going to cut production. Oil bulls were hoping for stronger comments from Saudi Arabia but instead their comments provided very little support to oil. Saudi Arabia's reluctance to do more than freeze production reflects its focus on defending market share, a view made clear in Naimi's comment that the downturn is painful but the market will rebalance and demand will pickup. The recent swings in oil had a dramatic impact on the Canadian dollar, which dropped as low as 1.3662 on Monday and rose as high as 1.3820 on Tuesday. With no major Canadian economic reports scheduled for release this week, oil prices and Wednesday's oil inventories report will drive USD/CAD. We are looking for a stronger break above 1.38 and a move toward 1.39.

The U.S. dollar component of USD/CAD isn't contributing much as stronger existing home sales offset weaker consumer confidence and lower house prices. Nothing particularly insightful was said by Federal Reserve presidents but that could change Wednesday with Lacker, Kaplan and Bullard's comments.
The British pound came under heavy selling as the market continues to price in the possibility of Brexit. According to Credit Agricole (PA:CAGR), investors see a 42% chance of the U.K. leaving the European Union. The Bank of England is certainly preparing for this possibility according to the latest comments from Bank of England Governor Carney who said they could provide more stimulus if needed. However for the time being U.K. policymakers remain optimistic with Carney describing demand as robust, Shafik expecting the domestic economy to maintain momentum and Weale looking for CPI to rise faster than forecast. Only MPC member Vilieghe was realistic enough to express concerns about the uncertainty created by EU referendum and the need for the central bank to consider a rate cut if downside surprises continue. At the end of the day we expect the U.K. to remain in the European Union with amended terms but between now and June corporations and institutional investors will be motivated to plan for the worse by hedging against sterling weakness, which could lead to a further decline in the currency.

Euro also came under pressure but the magnitude of its decline was nominal compared to other major currencies because of risk aversion and the fact that 1.10 is being defended aggressively. However weaker economic data and the risk of Brexit should lead to further losses in the currency. We think it won't be long before 1.10 breaks in a more meaningful way. German business confidence has been hit hard by market volatility, concerns about China and the slowdown in the economy. The IFO business climate index dropped to 105.7 from 107.3 with the expectations index falling below 100 for the first time since October 2014. While fourth quarter German GDP growth was unrevised, exports fell more than expected, a sign that the weak euro is not helping the economy in the way that investors and central bankers hope. More trouble is in store for Europe especially as the risk of the U.K. leaving the European Union grows.
Meanwhile there's a very interesting divergence happening in USD/JPY right now. 2 year U.S. – Japanese 10 year yields are holding steady and moving slightly higher as indicated in the chart below but USD/JPY has traded sharply lower. Given the strong historical correlation between USD/JPY and the yield spread, either yields need to move lower or USD/JPY is due for a recovery. We believe that it is the latter because of how quickly and aggressively the pair has fallen. With that in mind, the 113.50 and 114.00 range remains an attractive area to sell the pair. In terms of why USD/JPY declined, according to our colleague Boris Schlossberg, "traders reacted negatively to BOJ Governor Kuroda's testimony in Parliament. Mr. Kuroda appeared to back away from his earlier comments regarding the efficacy of QE spooking markets as he talked. USD/JPY dropped to as low as 111.85 before very quickly rising to 112.60 in what some market participants took to be a quick dose of intervention by the BOJ. Japanese policy makers are clearly frustrated by market action in the foreign exchange. The negative rate gambit has failed spectacularly as USD/JPY lost nearly 1000 point in the aftermath of the decision completely reversing the BOJ's intention of weakening the currency."
The Australian and New Zealand dollars also came under selling pressure. No major economic reports were released from either country and the rise in gold prices offset the decline in copper leaving these 2 currencies to trade primarily on risk appetite.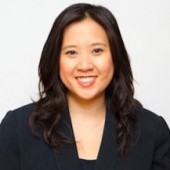 Written By: Kathy Lien