Stocks - Marriott, GameStop Sink in Pre-market; AT&T, HP, VMware Gain
Investing.com | Nov 30, 2018 13:30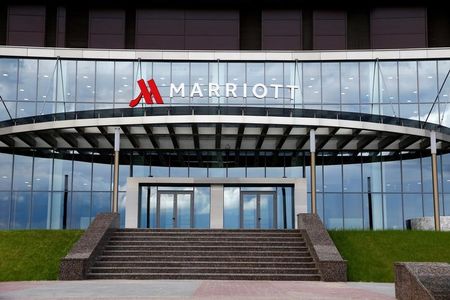 Investing.com - Stocks in focus in pre-market trade Friday:
• Marriott International (NASDAQ:MAR) stock slumped 3.89% by 8:13 AM ET (13:13 GMT) as the company announced a massive data breach of customers' personal information that affected up to 500 million people.
• AT&T (NYSE:T) traded up 1.57% after the company committed to cutting up to $20 billion in debt next year.
• HP (NYSE:HPQ) stock gained 1.71% as quarterly revenue topped estimates.
• VMware (NYSE:VMW) stock jumped 5.57% after quarterly results beat consensus.
• GameStop (NYSE:GME) stock tumbled 12.10% as the company cut its full-year guidance.
• Splunk (NASDAQ:SPLK) stock gained 3.32% after the company managed to beat guidance for a fourth-straight year.
• Under Armour (NYSE:UAA) stock rose 1.43% after NBA player Steph Curry asked the company to make his signature basketball shoes in girls' sizes after a nine-year-old girl sent him a request.
• Palo Alto Networks (NYSE:PANW) advanced 0.82% after the company beat consensus with quarterly results and provided an upbeat outlook.
Written By: Investing.com