Stock market crash: These UK shares have skyrocketed in 2020! I'd buy them in an ISA today
The Motley Fool | Aug 30, 2020 07:40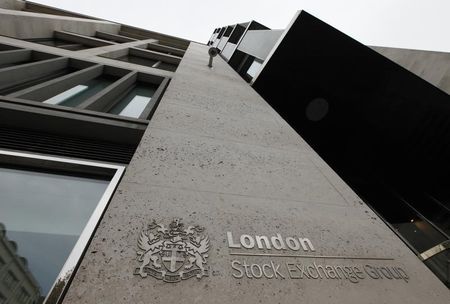 2020 hasn't all been doom and gloom for UK shares. Broader market confidence might still be in the gutter following the stock market crash of late February and early March. But a decent number of UK shares have enjoyed electrifying price growth despite the social, economic, and geopolitical upheaval caused by Covid-19.
But that's not to say that they need to pull up the drawbridge entirely. Investors in UK shares can protect themselves by investing in companies with rock-solid balance sheets. They can also buy firms with 'economic moats' (in other words, advantages over their competition) to help them continue growing profits. It's a good idea to buy stocks that operate in defensive sectors or even companies that have seen increased business following the Covid-19 outbreak. This can include UK shares involved in e-commerce, or software providers that help people to work from home.
2 FTSE 100 shares I'd buy today Many firms that fall into one or more of these categories have seen their share prices fly in the year to date. Here are a couple that I'd buy for my own Stocks and Shares ISA today:
Bunzl

(LON:) surged almost 20% in 2020, thanks in part to news that Covid-19 has fuelled demand for its medical and hygiene products. As an owner of this UK share myself I'm not surprised by this strength. I bought this FTSE 100 firm because of the broad range of essential products and services it provides. It's a quality that provides excellent earnings visibility whatever the state of the global economy, meaning Bunzl is a great buy for even the most nervous investors. The business is resuming acquisition activity, too, in a further boost to its profits outlook. Bunzl doesn't come cheap but I reckon its forward price-to-earnings (P/E) ratio of 20 times is well deserved.
I'd also buy Flutter Entertainment despite its high valuation, in this case a forward P/E ratio of 34 times. This particular UK share commands a premium because it's a great way to ride the electrifying growth of online gambling. The FTSE 100 gambling giant saw revenues soar 22% in the first half, driven in part by customers staying at home and playing its gaming products. Flutter's share price is up 37% so far in 2020 and I expect it to keep on surging. I'm particularly encouraged by the huge sales potential of its expansion in the gigantic North American marketplace.
More UK shares to get rich with These UK shares are just a taster of the high-quality stocks that I'd buy today. More stock market turbulence could be just around the corner, sure. But there are still great UK shares worth investing in right now, as this article shows. And The Motley Fool's huge library of special reports can help you find them and get rich in the process.
The post Stock market crash: These UK shares have skyrocketed in 2020! I'd buy them in an ISA today appeared first on The Motley Fool UK.
Royston Wild owns shares of Bunzl. The Motley Fool UK owns shares of Flutter Entertainment. Views expressed on the companies mentioned in this article are those of the writer and therefore may differ from the official recommendations we make in our subscription services such as Share Advisor, Hidden Winners and Pro. Here at The Motley Fool we believe that considering a diverse range of insights makes us better investors.
Motley Fool UK 2020
First published on The Motley Fool
Written By: The Motley Fool