By Chijioke Ohuocha
LAGOS (Reuters) - Nigerian lenders have picked Barclays (L:BARC) to try to find new investors for debt-laden 9mobile, two banking sources said on Thursday.
Barclays has started work on the mandate and is in the process of setting up a database for prospective investors to conduct due diligence, they said.
Banking sources had previously said Citigroup (NYSE:C) and Standard Bank were in the running for the role.
But the lenders decided against them due to their previous links with 9mobile, the sources said on Thursday. Standard's local unit, Stanbic IBTC Bank (LG:IBTC), is among the group of lenders to 9mobile while Citi has advised the telecom company, formerly known as Etisalat Nigeria, in the past, they said.
Barclays was not immediately available for comment.
Etisalat Nigeria took out a $1.2 billion (£912.4 million) syndicated loan from a group of 13 local banks but struggled to make repayments this year due to a currency crisis and recession in Nigeria.
The Nigerian central bank intervened to save the company from collapse and prevent creditors from putting it into receivership, leading to a change in its board and management, as well as the new name 9mobile.
The crisis forced the telecoms company's one-time parent Etisalat (AD:ETEL) to terminate its management agreement with its Nigerian business and surrender its 45 percent stake to a trustee following the central bank intervention.
9mobile CEO Boye Olusanya has said he is focused on getting the telecoms company back on track to make a profit, while working on the paperwork to eventually raise new capital, adding the company was open to new investors.
Lenders have put a freeze on collecting the principal and interest payments on the syndicate loan pending new investors, in order to help the company survive, the sources told Reuters.
They have also held back on taking provisions for the syndicated loan and agreed to extend it after the regulatory intervention in July.
The sources said the central bank had asked the lenders to take a five percent provision on the loan as part of their-quarter results due this month.
Some lenders, such as Zenith Bank (LG:ZENITHB), UBA (LG:UBA), and Access Bank (LG:ACCESS), have made already provisions to cover direct lending to 9mobile outside the syndicated loan.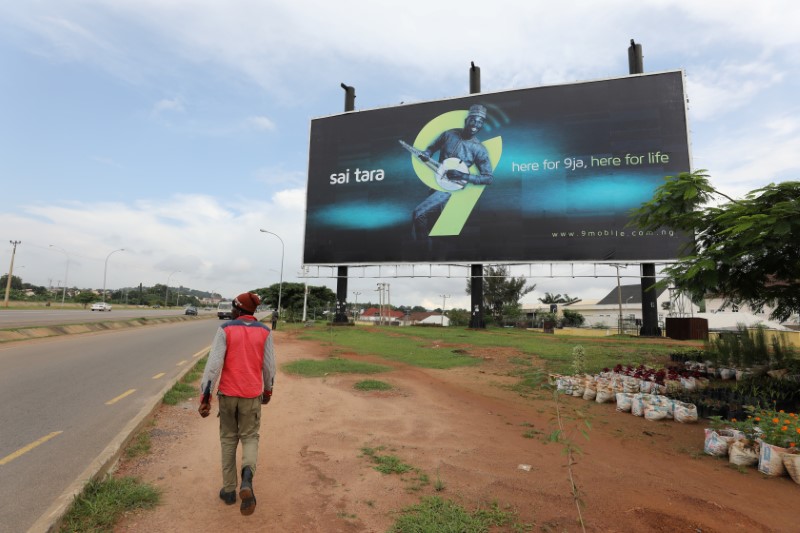 9mobile has 20 million subscribers with a 14 percent share of the Nigerian market. South Africa's MTN (J:MTNJ) is the market leader with 47 percent, Nigeria's Globacom has 20 percent and Bharti Airtel's local subsidiary has 19 percent.