By Liana B. Baker and Michael Flaherty
SAN FRANCISCO/NEW YORK (Reuters) - As the ultimate corporate insiders, board members are presented with plenty of opportunities to cash in on their sector knowledge and connections.
The case of Ray Bingham, until recently Oracle Corp's (N:ORCL) second-highest paid board member and executive chairman at U.S. chip maker Cypress Semiconductor Corp (O:CY), shows how taking advantage of those breaks can backfire.
The 71-year old technology veteran helped set up a private equity fund backed by China's central government last fall. In November, the fund agreed to buy Lattice Semiconductor Corp (O:LSCC), another U.S. chip manufacturer, for $1.3 billion (1.01 billion pounds) – a potentially lucrative coup for Bingham.
But the chip deal is in doubt over U.S. national security concerns. On Monday, Lattice and the buyout fund, Canyon Bridge Capital Partners, said they submitted the deal for review for the third time to the Committee on Foreign Investment in the United States (CFIUS).
The deal has also cost Bingham personally. His connection to Canyon Bridge has forced Bingham, recipient of a 2009 Financial Times 'Outstanding Director' accolade, to relinquish two marquee board seats in the technology sector because of divergent perceptions of whether he faced conflicts of interest in his various roles.
On Sunday, Bingham resigned from Cypress' board of directors after the company's founder and sixth-largest shareholder - T.J. Rodgers - sued the Cypress board and launched a proxy contest to remove Bingham from the board. Rodgers alleged Bingham faced irreconcilable conflicts of interest because of his involvement with Canyon Bridge.
Bingham, in the Cypress announcement of his stepping down, cited this contest as a distraction. It came three months after he gave up his seat on Oracle's board of directors due to controversy over him moonlighting for Canyon Bridge.
"Throughout the process (of joining Canyon Bridge), Ray conducted himself with transparency. He discussed his plans to join Canyon Bridge with Cypress' board and outside legal counsel, who concluded there was no conflict and was given the green light to join," a Canyon Bridge spokesman told Reuters. Bingham himself did not respond to several requests for comment.
Bingham's reputation in the technology industry helped clinch the Lattice acquisition for Canyon Bridge, regulatory filings show. Bingham was offered a $1.2 million signing bonus by Canyon Bridge, a $2 million cut of its management fees and a 20 percent stake in Canyon Bridge itself. That is in addition to the $890,902 in 2016 he received from Oracle, making him the second-highest paid board director at the company behind founder Larry Ellison, and an annual salary and bonus from Cypress worth $900,000, as well as equity grants worth $4.5 million.
The income from Oracle and Cypress is now gone because of his gamble to align with Canyon Bridge. Bingham continues to serve on the board of two other publicly listed technology companies, Flex Ltd (O:FLEX) and TriNet Group Inc (N:TNET).
A COMPROMISING RELATIONSHIP
U.S. board members increasingly come from business leadership backgrounds. This often presents them with new opportunities that come up through existing roles or previous corporate relationships. This was the case with Bingham, who had done business with China-born U.S. citizen, Benjamin Chow, when Bingham worked at private equity firm General Atlantic LLC a decade ago.
Chow set up Canyon Bridge last summer with funding from China Reform Management, a Chinese state-owned investment firm, which became Canyon Bridge's sole investor, according to Lattice's regulatory filings. For a timeline of events in the Lattice deal, click
Chow approached Bingham last August. He believed that a U.S.-based buyout fund with a U.S. partner like Bingham would trigger much less scrutiny by CFIUS compared with a Chinese buyer, Reuters reported in March.
Canyon Bridge's Chinese state links, first revealed by Reuters in November, were a bone of contention at Oracle. Its board told Bingham in March he could not retain his seat and continue to be a partner of Canyon Bridge, according to Bingham's deposition in Rodgers' lawsuit. In response, Bingham decided to step down.
"Oracle expressed concern that Bingham's affiliation with Canyon Bridge would compromise Oracle's relationship with the United States government," Andre Bouchard, the judge presiding over Rodgers' lawsuit, said at Delaware's Court of Chancery earlier this month, citing Bingham's deposition.
Oracle declined to comment. Chow, approached through Canyon Bridge, declined to comment.
A MATTER OF INTEREST FOR THE BOARD
Bingham helped Chow set up Canyon Bridge in September and October 2016, taking on tasks ranging from setting up calls for hiring staff for Canyon Bridge to using Bingham's name, a quote from him, and his phone number at Cypress on the press release announcing the Lattice deal on November 3, according to regulatory and court filings. Bingham was even given signatory authority on a $30 million Canyon Bridge bank account.
Yet he had not yet formally joined Canyon Bridge, and had not let Cypress' board know.
On Oct. 20, Bingham contacted Cypress' outside counsel, Wilson Sonsini Goodrich & Rosati, to ask if he should tell Cypress' board he was considering joining Canyon Bridge, according to a regulatory filing from Cypress. Bingham concluded there was no need to do so at that time, according to Cypress. Wilson Sonsini did not respond to a request for comment.
"Clearly this is a matter that would have been of interest to the other board members, and the fact that Bingham did not come forth with this information prior to that time seems odd," said Alan Seem, a corporate partner at law firm Shearman & Sterling LLP who is not involved with the case.
On Nov. 4, at a regularly scheduled Cypress board meeting and a day after the Lattice deal was announced with his name on the press release, Bingham told the board that he was contemplating joining Canyon Bridge as a minority partner, according to Cypress.
At the same meeting, Morgan Stanley (N:MS) gave a presentation to Cypress' board in which it identified Canyon Bridge as one of the top four most likely acquirers for Cypress out of a list of 30 company names.
Cypress itself had been approached by Lattice twice in 2016 about making a potential acquisition offer, most recently last September, but it turned both opportunities down, according to Cypress.
Nonetheless, Cypress said its board concluded there was no conflict of interest because there were no active talks or considerations about a possible deal with either Lattice or Canyon Bridge.
But some Cypress board members could see that there was scope for future problems. On Nov. 7, Eric Benhamou, Cypress' lead independent director at the time, told another director that Bingham's role with Canyon Bridge was "ripe for conflicts [of] interest," according to a Cypress regulatory filing.
In December, Cypress' board amended the company's code of ethics to ensure that if Cypress was having significant acquisition talks with a potential target, then any conflicted director would recuse themselves.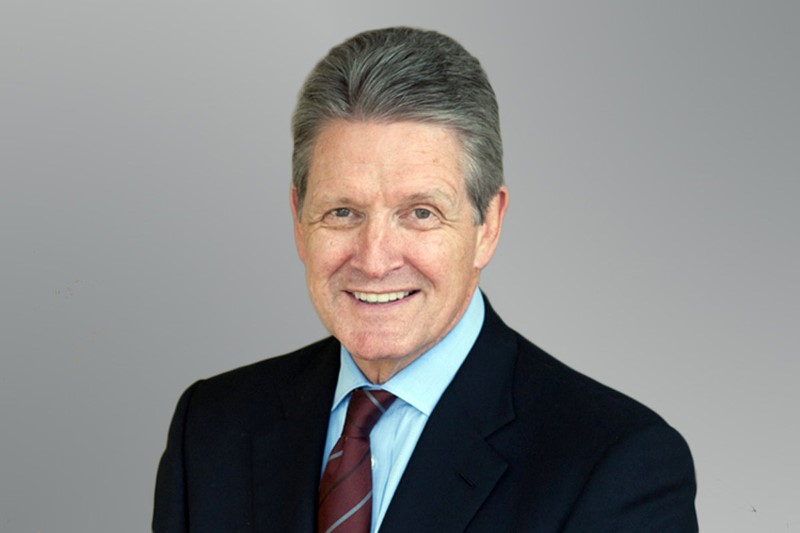 "Duty of loyalty issues are corrosive. They leave investors with the impression that the playing field isn't level," said Thomas Lys, accounting information and management professor at Northwestern University's Kellogg School of Management.