SHANGHAI (Reuters) - China and Hong Kong stocks lost momentum by midday on Wednesday after two solid sessions of gains, with some investors taking profit and as a retreat in energy shares posed a drag.
Investors, which had bet on a cut in global oil production, gave a lukewarm response to a potential deal between Saudi Arabia and Russia to freeze oil output at January levels.
Both the CSI300 index (CSI300) and the Shanghai Composite Index <.SSEC> dipped 0.2 percent by the lunch break, to 3,032.16 points and 2,829.68 points, respectively. The two China indexes had bounced more than 2 percent over the past two days.
The rebound in Hong Kong also risks petering out. The Hang Seng index (HSI) dropped 0.5 percent, to 19,027.28 points, while the Hong Kong China Enterprises Index (HSCE) lost 0.8 percent, to 7,961.00.
This week's market rally on the mainland had been partly triggered by expectations that Beijing would launch fresh economic stimulus and prop up the yuan currency, and also by a surge in Chinese lending in January.
However, Hong Hao, managing director of research at BOCOM International, said that Beijing's policy mix can only temporarily stabilise growth expectations, as there are growth limits on China's money supply, debt and investment.
"For market participants, the question is whether the technical reprieve is sustainable," Hong wrote on Wednesday.
Rate-sensitive sectors such as banks and property are already pricing in credit expansion, so "we should trade but not own this relief rally."
Most sectors, including banks <.CSI300BI> and real estate <.CSI300REI> fell in early trade, but infrastructure stocks <.CSI300II> gained nearly 1 percent on news that the government planned to allocate 400 billion yuan ($61.42 billion) to fund infrastructure projects.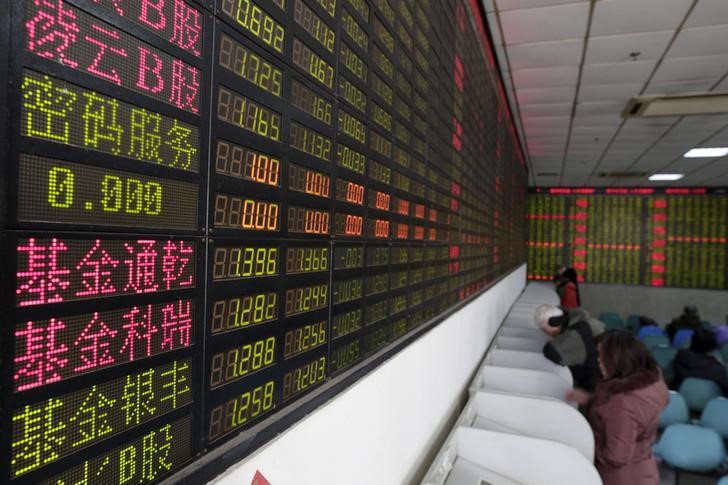 In Hong Kong, sentiment was soured by a slump in energy shares (HSCIE), with an index tracking the sector dropping 3.2 percent.