NewsBreak - Scottish High Court Rules U.K. Prorogation Unlawful
Investing.com | Sep 11, 2019 12:27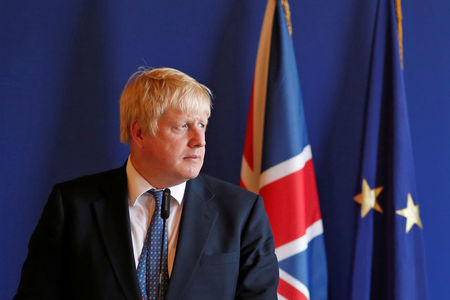 Investing.com - Three judges on the Scottish High Court ruled that U.K. Prime Minister's Boris Johnson's decision to suspend parliament is unlawful. An appeal is expected to be heard in the Supreme Court on Tuesday.
• GBP/USD rose 0.1% to 1.2356 as of 5:23 AM ET (9:23 GMT).
• EUR/GBP fell 0.2% to 0.8921.
• The United Kingdom 10-Year yield rose 5.5% to 0.674.
The government said it was disappointed with the decision of the Scottish courts but insisted prorogation was legal and necessary in order to fulfil its domestic agenda. Number 10 confirmed its intention to appeal to the Supreme Court.
"We are disappointed by today's decision, and will appeal to the UK Supreme Court. The UK Government needs to bring forward a strong domestic legislative agenda. Proroguing Parliament is the legal and necessary way of delivering this."
Written By: Investing.com