Forex - Pound Still Under Pressure as Second Brexit Vote Scheduled
Investing.com | Oct 22, 2019 16:20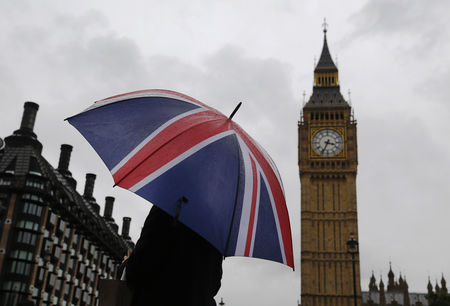 Investing.com - Sterling tumbled on Tuesday after Prime Minister Boris Johnson confirmed that he would call for a general election if Parliament does not pass his Brexit bill.
"With regret the bill will have to be pulled and we'll have to go forward to a general election," Johnson said.
A version of the deal was defeated over the weekend, but a vote on a second reading of the withdrawal bill is expected around 2:00 PM ET (18:00 GMT). The U.K. government is rushing to get the bill through, as Johnson insists the U.K. will leave the European Union on Oct. 31, despite a request for an extension.
GBP/USD tumbled 0.3% to 1.2919 as of 11:07 AM ET (15:07 GMT) while EUR/USD was down 0.1% to 1.1132.
Meanwhile, the U.S. dollar was supported a bit by hope that the U.S. and China are making trade progress.
China's Vice Foreign Minister Le Yucheng said progress was being made in talks and that while both sides respected each other, no problem was beyond resolution.
The remarks followed comments from U.S. President Donald Trump, who said work toward ending the trade dispute was going well, while White House adviser Larry Kudlow said tariffs scheduled for December could be withdrawn if progress was made.
The U.S. dollar index, which measures the greenback's strength against a basket of six major currencies, was flat at 97.030 while the safe haven Japanese yen was flat, withUSD/JPY at 108.55.
Written By: Investing.com