By Andy Bruce
LONDON (Reuters) - Short-dated British government bond yields rose sharply after the Bank of England's chief economist unexpectedly voted to raise interest rates on Thursday, heightening the chance that an increase will take place in August.
Sterling rallied against the dollar on the news and the policy-sensitive two-year gilt yield (GB2YT=RR) jumped around 5 basis points to its highest level since June 12 at 0.776 percent.
While it receded later in the day as renewed political concerns around Italy pushed high-rated European borrowing costs lower, the two-year gilt yield was still half a basis point higher on the day as of 1530 GMT.
BoE Chief Economist Andy Haldane's surprise switch means three out of nine Monetary Policy Committee members now support higher interest rates.
"It definitely puts the market on notice that a rate rise could come in August," Jason Simpson, fixed income strategist at Societe Generale (PA:SOGN), said.
The sterling overnight index average (SONIA) curve now points to a more than 66 percent chance of a rate rise in August, compared with an around 45 percent chance before Thursday's BoE announcement, Simpson said.
A rise by the end of this year is almost 100 percent priced in by investors. Economists polled by Reuters before Thursday's rate decision had already pointed to August as the most likely date for a rise.
Still, Simpson pointed out that the market's confidence that rates would rise in May had been high until a couple of weeks before the no-change decision last month.
"Now they're signalling that you could get a rate hike pretty imminently, but it's dependent on the data, Brexit and politics. Any of those moving parts could become undone," Simpson said.
As of 1530 GMT, the 10-year gilt yield stood 2.5 basis points lower on the day at 1.27 percent, dragged down by the move in German Bunds, having touched an intraday high of 1.348 percent after the BoE decision.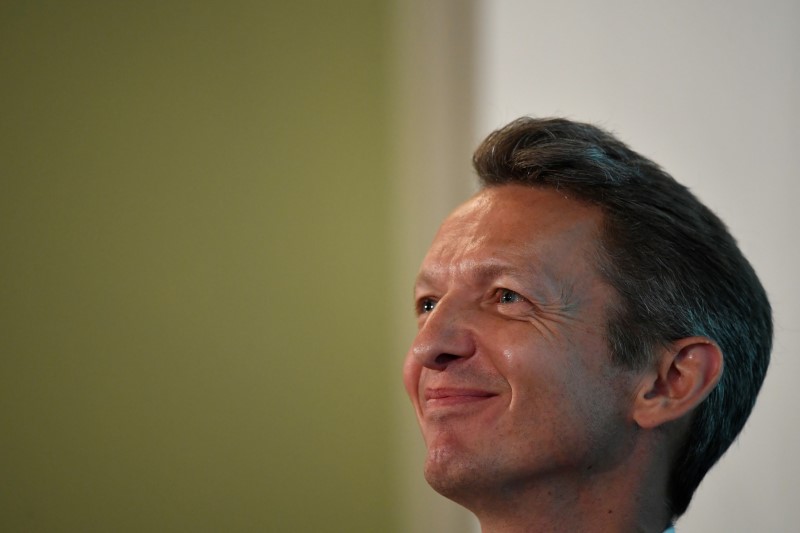 The premium that 10-year gilts offer over the equivalent German Bund ballooned by around 5 basis points in the aftermath of the BoE decision, and was still a couple of basis points higher at 94 basis points by the end of the trading session.
(editing by David Stamp)