UK Consumer Credit Growth Slows Down
Investing.com | Nov 29, 2017 09:50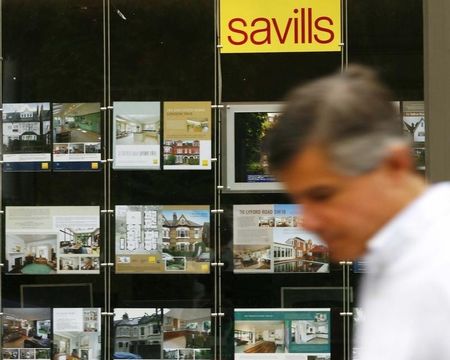 Investing.com - The growth of net lending to individuals and households in the U.K. was at an 18-month low as household debt eases, official data showed on Wednesday.
In a report, the Bank of England said total net lending to individuals increased by ₤4.8 billion last month, above forecasts for ₤4.3 billion. The lending rate was below the ₤5.2 billion lent in September, which was revised down from ₤5.5 billion.
Meanwhile, the M4 Money Supply increased by a seasonally adjusted 0.6% in October, higher than expectations for a rise of 0.3% and following a drop of 0.1% in September, which was revised from negative 0.2%.
The report also showed that the number of final mortgage approvals fell to 64,580 last month from 66,110 in September, revised down from 66,230. Economists had expected mortgage approvals to rise to 65,000.
Mortgage lending fell to 3.39 billion, compared to 3.75 billion in September, which was revised from 3.85 billion. Analysts had expected lending to fall to 3.60 billion.
GBP/USD was trading at 1.3405 from around 1.3407 ahead of the release of the data, while EUR/GBP was at 0.8855 from 0.8854 earlier.
Written By: Investing.com