By Andy Bruce and Michael Urquhart
LONDON (Reuters) - Lending to British consumers expanded at the weakest pace in more than a year in July as their confidence in the economy ebbed, according to figures that clouded the outlook for growth later this year.
Annual growth in consumer credit slowed to 9.8 percent from 10.0 percent in June, the weakest increase since April 2016, the Bank of England said on Wednesday.
Separate figures from the European Commission showed British consumer morale slipped this month, pulled down by deteriorating confidence in the state of the economy.
Britain's economy has had its slowest start to the year since 2012 as consumers have come under pressure from a big rise in inflation since sterling fell after last year's Brexit vote.
"With real income barely growing and the savings ratio at historically low levels, households are now significantly stretched financially," said Barclays (LON:BARC) economist Fabrice Montagne.
The BoE said that in cash terms, consumer credit increased by 1.179 billion pounds in July - well below the 1.5 billion pound consensus in a Reuters poll of economists and marking the smallest rise this year.
Wednesday's data showed a mixed picture for the housing market.
The BoE said lenders approved 68,689 mortgages in July compared with 65,318 in June, topping all forecasts in a Reuters poll of economists that pointed to 65,500 approvals.
But the value of mortgage lending increased by 3.601 billion pounds in July, slowing from 4.134 billion pounds in June.
Earlier this month the BoE said it expected mortgage approvals to average around 66,000 a month over coming quarters.
Taken together, Wednesday's figures painted a murky outlook for Britain's economy.
All five of the European Commission's economic confidence indicators - covering industry, services, construction, retail and consumers - declined in August.
British consumers' confidence in the state of the economy over the last 12 months slid to a four-year low, the EC said.
"The decline in (consumer) confidence is more striking when set against the backdrop of strengthening consumer sentiment in the euro area and U.S.," noted JPMorgan (NYSE:JPM) economist Allan Monks.
Economic growth figures published last month showed sources of growth like net trade and investment have yet to compensate for the consumer-led slowdown, as the Bank of England hopes.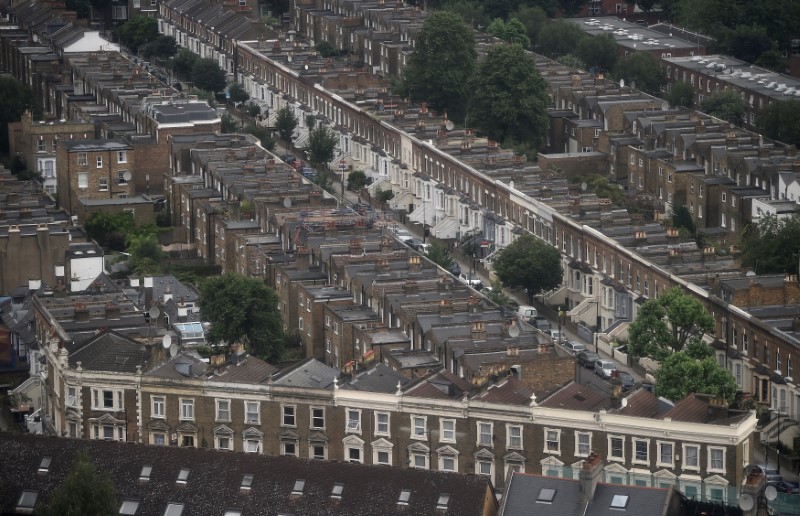 A Reuters poll of economists earlier this month showed Britain's economy looks likely to expand around 0.3 percent per quarter through to mid-2018, with a one-in-five chance of recession. [ECILT/GB]