By Andy Bruce and Sarah Young
LONDON (Reuters) - British inflation unexpectedly cooled to a one-year low in March, calling into question whether the Bank of England will raise interest rates more than once before the end of the year.
Sterling tumbled below $1.42 and British government bond prices shot up after official data on Wednesday showed annual consumer price inflation fell to 2.5 percent from 2.7 percent in February. The figure was well below economists' average expectation in a Reuters poll for it to hold at 2.7 percent.
For a graphic on UK inflation, click http://tmsnrt.rs/2yh4Y0A
While the inflation fall is good news for consumers who have been squeezed since the 2016 Brexit vote hammered the value of the pound, it suggests price pressures may not be as strong as the central bank had thought.
For the first quarter as a whole, annual inflation averaged 2.7 percent -- below the forecast of 2.9 percent that the BoE made in February.
A firm majority of economists polled by Reuters in the run-up to the data predicted that the Bank would raise interest rates by 0.25 percentage points to 0.75 percent at its May policy meeting. [ECILT/GB]
Most stuck to that view in light of Wednesday's figures, but some said the chances of a second rate hike later this year -- that many had earmarked for November -- now looked shaky.
"An increase in May is still very much on the cards, but the market will reduce its expectations further out," said Neil Birrell, chief investment officer at Premier Asset Management.
Interest rate swaps price in a two thirds chance that the BoE will raise rates in May, but the chance of a further rise to 1 percent before the end of the year is now about one-in-three.
Two-year gilt yields (GB2YT=RR) dropped 8 basis points to a one-month low of 0.808 percent -- their biggest intra-day fall of 2018 - before recovering to 0.85 percent.
INFLATION SURGE
Inflation jumped in Britain as sterling plunged after June 2016's vote to leave the European Union.
But inflation appears to have peaked in November, when CPI hit 3.1 percent, the highest reading in more than five years.
Sterling has recovered some of its value in recent months and had reached a post-Brexit referendum high of $1.4377 on Tuesday. That should help to ease some of the inflation pressure which has hurt the spending power of many households.
The Office for National Statistics (ONS) said women's clothing prices rose at a slower-than-usual pace in March.
"Alcohol and tobacco also helped ease inflation pressures, with tobacco duty rises linked to the Budget not appearing this March, thanks to its new autumn billing," ONS head of inflation Mike Hardie said.
But core inflation, which excludes energy, food, alcohol and tobacco prices, fell by a similar amount to the headline data, unexpectedly dropping to 2.3 percent from 2.4 percent.
"We remain unpersuaded that domestically generated inflation is about to pick up, and today's inflation release only adds to our scepticism," HSBC economist Elizabeth Martins said.
Junior finance minister Mel Stride told Sky News that the latest inflation figures pointed to a "potential turning point" for real wages.
Britain's Trades Union Congress said wages were still worth less in real terms than before the financial crisis, and that an interest rate hike was the last thing British workers needed.
Overall wage growth in the three months to February was steady at 2.8 percent -- just behind the rate of inflation over the period. The Bank of England expects wages to grow more quickly than inflation later this year.
The ONS figures pointed to less pressure in the pipeline for consumer prices.
Manufacturers increased the prices they charged by 2.4 percent compared with 2.6 percent in February, slightly stronger than the consensus forecast of 2.3 percent but still marking the weakest rate of increase since November 2016.
The ONS also said house prices in February rose by 4.4 percent year-on-year across the United Kingdom as a whole compared with 4.7 percent in January, the weakest increase in seven months.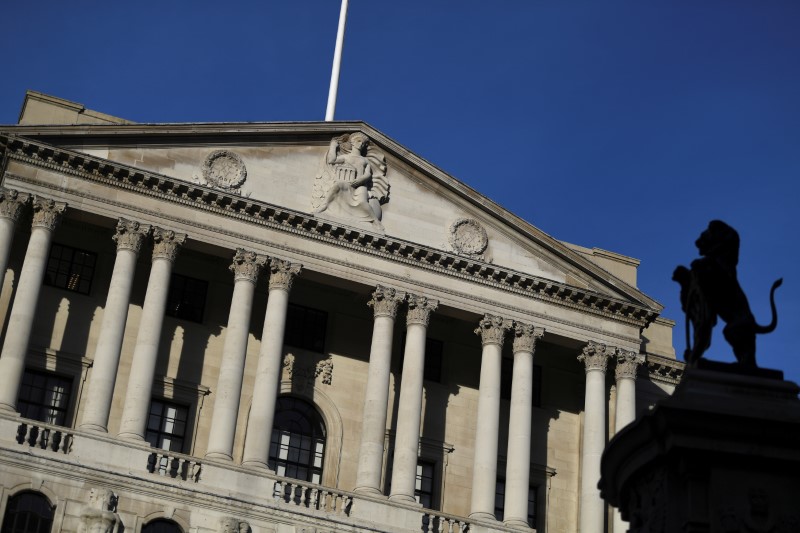 Prices in London fell for the first time since September 2009.