By Marcin Goettig
WARSAW (Reuters) - Central European factory output accelerated in November, with rising domestic demand, relatively low debt and falling oil prices helping the region outperform the stagnating euro zone.
Poland's manufacturing PMI rose to 53.2 last month, its highest level since March, from 51.2 in October, Monday's data showed. Analysts polled by Reuters had expected the PMI to fall to 51.0. The 50 mark separates expansions from contractions.
Czech manufacturing PMI also expanded more than predicted. The PMI rose to 55.6 last month from 54.4 in October. Analysts had forecast the index to fall slightly.
Hungary's PMI, compiled under a different methodology, rose to 55.1 in November, well above its long-term average.
"Manufacturing PMIs are now well above 50 in all central European economies, foretelling industrial production growth in a 5-10 percent year-on-year range over the coming months," said Michal Dybula, CEE economist at BNP Paribas.
This contrasts with stagnation in manufacturing in the euro zone, central Europe's largest export market, where new orders fell in November at the fastest pace in 19 months.
"Good PMI readings from central Europe may actually offer some silver lining also for Germany, as its manufacturing sector is closely connected with the region," said Radomir Jac, chief analyst at Generali PPF Asset Management.
The combined annual output of Poland, the Czech Republic and Hungary accounts for 5 percent of that of the European Union and 6.6 percent of the euro zone's, a bloc struggling with high public and private debt and discord over policy responses.
OUTLOOK
Public debt is much lower than the euro zove average of more than 90 percent of gross domestic product (GDP), at 50 percent in Poland, 46 percent in the Czech Republic and 76 percent in Hungary.
The Polish and Czech banking systems are also well-capitalised, allowing lower official interest rates to spur domestic demand and consumption.
Since 2008, Poland's economy has grown by 20 percent, compared with 1.6 percent shrinkage in the euro zone's. Poland's unemployment rate fell to a 5-year low and corporate credit rose at its fastest pace in 2 years in October.
Markit, which published the PMI data, said job creation in Czech manufacturing rose at its fastest pace in four-and-a-half years last month, with new business from export markets increased at the fastest rate in six months.
BNP's Dybula said falling oil prices are also likely to help the region, which relies on oil imports.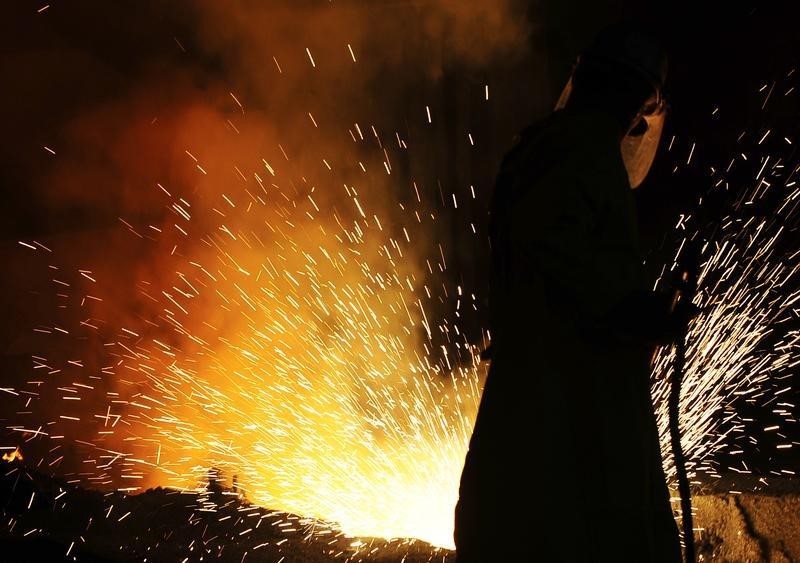 Meanwhile exporters can offer more competitive pricing thanks to the Polish zloty (EURPLN=), Czech crown (EURCZK=) and Hungarian forint weakening about 8-9 percent versus the dollar since the start of July.
(Writing by Marcin Goettig; Additional reporting by Jason Hovet and Rober Muller in PRAGUE, Sandor Peto in BUDAPEST; Editing by Ruth Pitchford)