By Kaori Kaneko
TOKYO (Reuters) - Business confidence among big Japanese manufacturers was expected to decline for a second straight quarter in June as higher costs, an export slowdown, and U.S. trade activism heightened corporate caution.
A Reuters poll of 17 economists found on Friday that the Bank of Japan's tankan survey report was expected to show the headline index for big manufacturers' confidence worsening by two points to plus 22 in June.
The tankan's sentiment index for big non-manufacturers was expected to stay steady in June, supported by solid construction investment and brisk demand from foreign visitors, but higher oil prices and rising labour costs would weigh on the outlook.
The index of big non-manufacturers' sentiment stood at plus 23, unchanged from March survey.
"Corporate earnings are on a rising trend thanks to recovery in the domestic and overseas economies," said Yasunari Tanaka, economist at Mitsubishi Research Institute.
"But things such as escalating U.S. protectionism and a slowdown in shipments of electronic parts and devices sent the manufacturers' sentiment down slightly, but staying at a high level."
The poll found the big manufacturers' business outlook was expected to worsen slightly to plus 20 and that of non-manufacturers was seen slipping to plus 22.
Big corporations were seen as likely to be raising their capital spending plans by 9.3 percent for the fiscal year that started in April, increasing from 2.3 percent in the March survey.
"Manufacturers are expected to invest in upgrading their ageing facilities and their appetite for investment for robots and Internet of Things is seen rising," said Asuka Sakamoto, economist at Mizuho Research Institute.
Investment demand for automation because of labour shortages is seen growing and capital spending ahead of the Tokyo Olympic Games in 2020 will continue to be high, she added.
The Bank of Japan will release its tankan survey results at 8:50 a.m. Japan time on Monday July 2. (2350 GMT on July 1).
The monthly Reuters' Tankan, which tracks the BOJ's tankan quarterly survey, showed Japanese manufacturers' confidence improved for a second straight month in June but the service sector's mood slumped. [nT9N1SI023]
INDUSTRIAL PRODUCTION
Japan's factory output was expected to fall 1.1 percent in May, down for the first time in four months, as production of transport machinery declined and inventories of electronic parts and devices were adjusted, the poll showed.
"Underlying production is not necessarily weak. We expect factory output will rebound in April-June," an analyst at SMBC Nikko Securities said in the survey.
The trade ministry will issue factory output data at 8:50 a.m. on Friday June 29 Japan time (2350 GMT on June 28).
Next week's labour market figures are expected to show unemployment steady at 2.5 percent in May with the jobs-to-applicants ratio unchanged at 1.59, its highest since January 1974.
The Tokyo area's core consumer price index comes out a month earlier than the national data and is expected to show a rise of 0.6 percent from a year ago in May, inching higher from a 0.5 percent in April, the poll found.
Higher electricity and gasoline prices were expected to support the index, but the prices of other items remained weak, analysts said.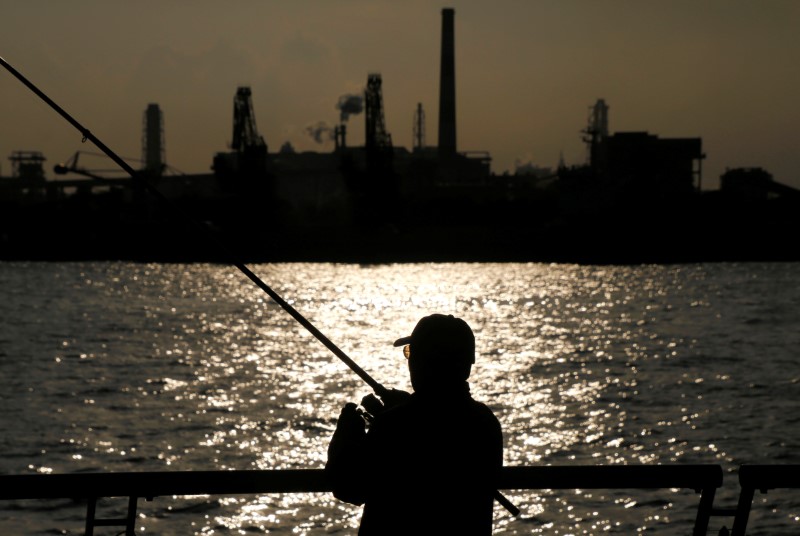 The internal affairs ministry will announce the core CPI for Tokyo and jobs market data at 8:30 a.m. on Friday.