NewsBreak: Oil Dives With Saudi Production Seen Recovering at End of Month
Investing.com | Sep 17, 2019 20:02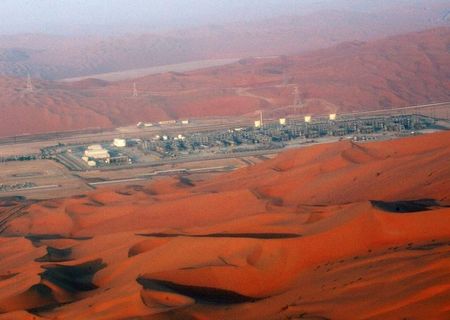 Investing.com - Oil prices tumbled on Tuesday on news that Saudi Arabia expects to be producing 11 million barrels of crude by the end of the month, enough to fully supply the market, allaying fears the market could be without a large amount of Saudi oil for an extended period.
Aramco CEO Amin Nassser said the Abqaiq plant is processing about 2 million barrels per day, a little below half of the production before the facility was attacked, Bloomberg reported.
Full capacity of 12 million barrels per day would be back at the end of November, while 11 million barrels will be restored by the end of the month, the report said.
, the U.S. benchmark blend, was down 5.4% to $59.28 per barrel by 2:41 PM ET (18:41 GMT).
Initial news reports quoted the minister as saying full production had already been restored.
Written By: Investing.com