Markets
Brexit
USD and Gold
Markets building on renewed momentum
It's been a relatively relaxed start to trading on the final day of the week, with equity markets once again edging higher and looking to extend their winning streak following Thursday's turnaround.
Needless to say it's been a very encouraging couple of weeks for investors, full of post-Christmas cheer. We've almost halved the deficit in the S&P 500, Dow and Nasdaq, having entered into bear market territory in two of these, and investors have become less gloomy about the outlook.
That's not to say that challenges don't still exist for the global and domestic economy, or that a slowdown isn't still expected this year. But improved trade relations between the US and China and progress towards a deal and away from tariffs is undoubtedly positive and reduces a major headwind. The same is true of the Fed and it's shift to more flexibility on rate hikes.
Brexit vote on Tuesday a major source of sterling volatility
One important headwind, particularly domestically, is Brexit and we are now heading into another crunch week. Debates have begun in parliament on Theresa May's deal ahead of the vote on Tuesday, assuming this one isn't cancelled, and traders will be preparing for significant volatility in UK instruments, particularly the pound, going forward.
The deal is widely expected to be rejected and by quite a margin which opens the door to numerous possibilities in the coming weeks including a no confidence vote in the government, a push for a second referendum and of course, no deal planning. The latter looks less likely after this week's amendments in parliament but it's certainly still possible.
The pound has been relatively steady this week but I don't expect that to last long. Obviously, May's deal somehow passing should be very bullish for the pound but nothing ever is that straightforward, especially when Brexit is concerned.
Gold heading higher again on softer dollar
Gold is pushing higher this morning, supported once again by a weaker dollar. The greenback did pare some of Wednesday's losses yesterday but that's all it was, with the break the day before looking quite significant from a technical standpoint and potentially opening up a move back towards the July and September lows.
This means the $1,300 resistance level is gold is looking very vulnerable and could be a case of when, rather than if, it breaks. Risk aversion has been supportive for gold but as we're seeing now, it's primary driver is the dollar. And the dollar softening as trade relations between the US and China improves should continue to lift gold.
Disclaimer: This article is for general information purposes only. It is not investment advice, an inducement to trade, or a solution to buy or sell securities. Opinions are the authors; not necessarily that of OANDA Corporation or any of its affiliates, subsidiaries, officers or directors. Leveraged trading is high risk and not suitable for all. Ensure you fully understand all of the risks involved and seek independent advice if necessary. Losses can exceed investment.​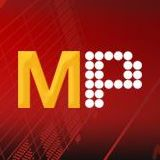 Written By: MarketPulse