Europe's corporate warnings and low German consumer sentiment send U.S. futures lower
Growing prospects of no-deal Brexit push pound towards 1985 levels
Oil climbs on lower rates, weaker dollar outlook
Key Events
Futures on the S&P 500, Dow and NASDAQ 100 were dragged down by a earnings-led selloff in Europe this morning, as the market held its breath for a new round of U.S.-China trade talks kicking off in Shanghai today.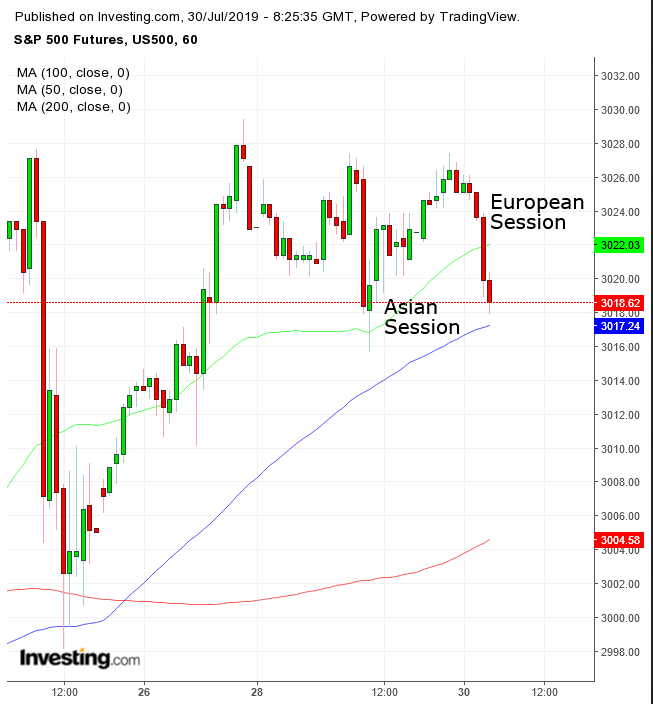 SPX contracts finally caved to the broader downward trend, after initially enduring in positive territory. Technically, they are headed to a top on the hourly chart, after Dow futures already topped out.
The STOXX 600 dropped, erasing two days of gains, after a pessimistic outlook from German heavyweight Bayer (DE:BAYGN) mainly due to trade disputes, pushing its stock 4.4% down, and Lufthansa (DE:LHAG) fell over 6% to the lowest in two and a half years, as rising fuel costs and price competition with lower-cost companies on short flights painted a bleak future for the airline.
Weak earnings from these German bellwethers corroborated a weak Gfk survey, revealing that consumer sentiment in the Western European country fell for the third straight month, reminding investors trade headwinds are still threatening the world's economies with a looming slowdown.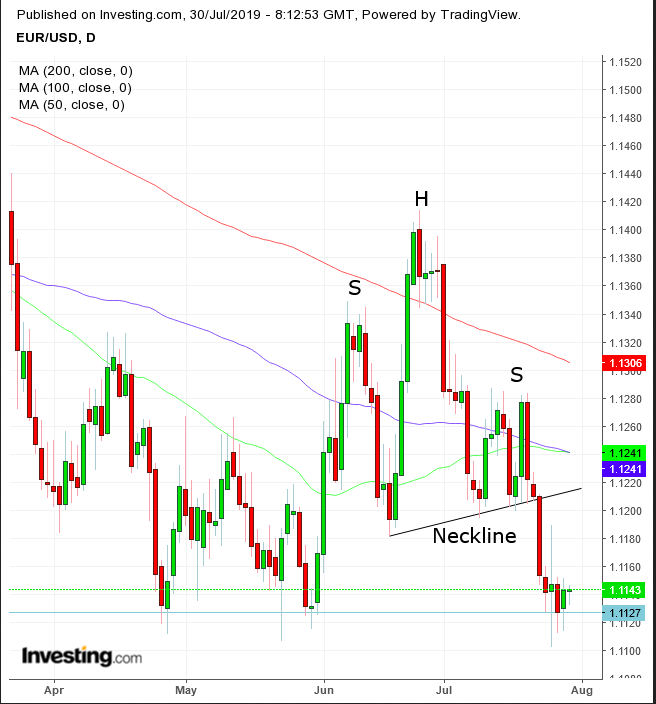 The euro held onto gains after rebounding from the lowest level since May 2017—after a continuation H&S pattern, below the 200 DMA, added pressure to the single currency.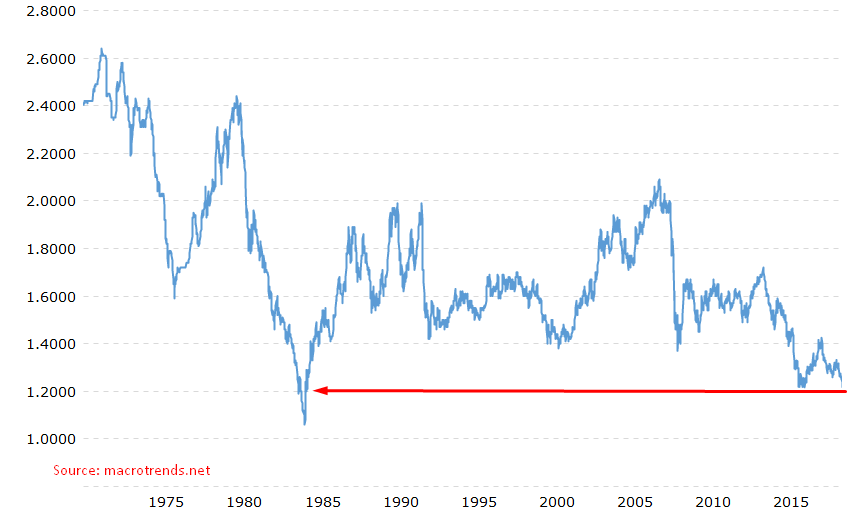 The pound also pared losses that had thrown it to the lowest level since January 2016, post-Brexit vote bottom, which in turn had set it only a few inches away from the lowest price since 1985. The British currency now hovers at the lowest level since March 2017 as newly-elected Prime Minister Boris Johnson strengthened his no-deal Brexit rhetoric. A weaker Sterling made shares on the FTSE 100 more affordable, prompting a higher open that bucked the European trend.
Global Financial Affairs
In the earlier Asian session, stocks flashed green across the board. South Korea's KOSPI (+0.45%) outperformed as traders spurred a rebound from oversold condition after the index lagged yesterday. Japan's Nikkei 225 (+0.43%) followed right behind. Australia's S&P/ASX 200 (+0.28%) hit an all-time high. At the bottom of the ranking, Hong Kong's Hang Seng "only" climbed 0.14% amid continued civil protests.
Meanwhile, the dollar advanced for the eighth straight session—even as it approaches a widely expected Fed rate cut and possibly more easing down the line—while the yield on 10-year U.S. Treasurys dropped.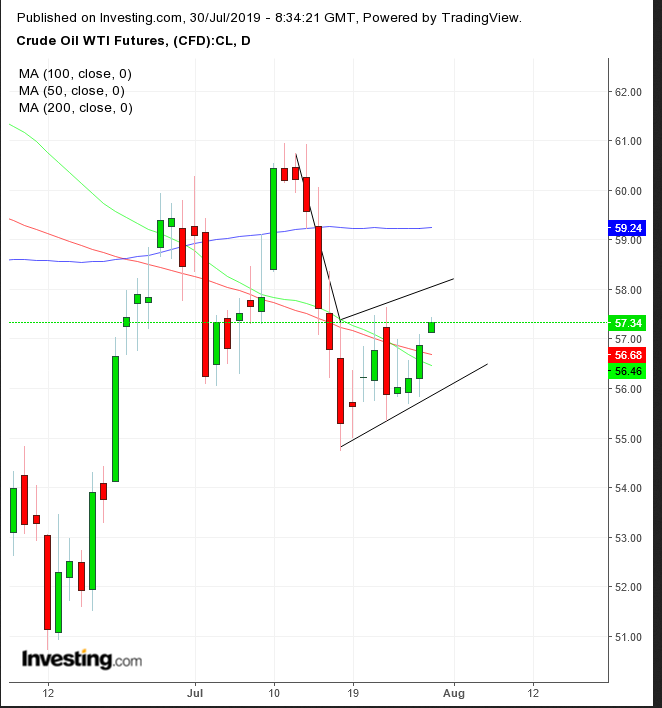 In commodities, oil jumped, advancing for a fourth consecutive day on speculation that lower borrowing costs and a weaker greenback—following the next FOMC meeting—would boost demand. Technically, the price is still trapped within a continuation consolidation, and a powerful death cross of the moving averages is still in effect, though the price jumped back above the 200 DMA.
Up Ahead
U.S. Trade Representative Robert Lighthizer and his team meet their Chinese counterparts in Shanghai from Tuesday.

Fed officials begin their two-day meeting on monetary policy in Washington on Tuesday. Chairman Jerome Powell will hold a following the FOMC's decision on Wednesday.

The Bank of England is due on Thursday.

The U.S. July jobs report is due on Friday.
Market Moves
Stocks
The U.K.'s FTSE 100 increased 0.4%, to the highest in almost a year.
Currencies
The Dollar Index gained 0.1% and a 1.35% advance in a straight eight-day climb to the highest in exactly two months.
The euro fell 0.1% to $1.1138.
The British pound dipped 0.6%, the weakest in more than two years.

The advanced 0.1% to 108.64 per dollar, the biggest gain in more than a week.
Bonds
The yield on 10-year Treasurys fell one basis point to 2.06%.

Germany's yield declined less than one basis point to -0.39%.

Britain's yield slid two basis points to 0.634%, the lowest in about three years.

Japan's yield declined one basis point to -0.152%.
Commodities
West Texas Intermediate crude increased 0.7% to $57.26 a barrel, the highest in two weeks.

declined 0.1% to $1,425.99 an ounce.

The advanced 0.1% to 79.10.

Written By: Investing.com