No Surprises From The Fed: Dollar Continues To Rise
Kathy Lien | Nov 08, 2018 20:25
Daily FX Market Roundup: 11.08.18
By Kathy Lien, Managing Director of FX Strategy for BK Asset Management.
Twenty-four hours after the US Midterm Elections and dollar bulls are back in control. The greenback traded higher against most of the major currencies and was unfazed by the Federal Reserve's monetary policy announcement. To no one's surprise, the Fed left interest rates unchanged, described the economy and the labor market as strong and said they see further gradual increases to interest rates. There was no mention of the deterioration in data with policymakers describing household spending growth as strong even though core retail sales stagnated in September. This unambiguously positive outlook is a signal of the central bank's commitment to raising interest rates. There's no doubt that the Fed will hike in December, especially if stocks maintain their current recovery. While USD/JPY only rallied slightly toward resistance at 114, EUR/USD dropped to 1.1373 quickly. With FOMC and the US Midterm Election no longer posing a threat to the dollar's rally, currencies that enjoyed strong recoveries this month could see more profit taking on Friday.
Support in EUR/USD is at 1.13. A smaller than expected German trade surplus and the Bundesbank's warning that the German economy may have stagnated in the third quarter made the euro one of the day's worst-performing currencies. Although we firmly believe that the lower euro will bolster inflation and growth, the recent slide in oil prices could make it a slow move higher. The momentum has shifted back to the downside and as there are no major US and Eurozone economic reports scheduled for release on Friday, the path of least resistance for the pair should be lower.
For sterling, the main focus is Brexit. The European Union convenes on November 23 to discuss Britain's exit from the European Union and according to a Times political report, an agreement could be made as early as next week. There's apparently a draft being circulated around and if it is well received by the EU, it could be published on Tuesday or Wednesday of next week. Of course, none of this could be true or the EU could simply find the draft unsatisfactory and they'll be back at status quo. Sterling traders will be skeptical until a deal is announced but once it is, we could see a very strong rally that could take GBP/USD all the way up to 1.34.
All 3 of the commodity currencies moved lower Thursday with the New Zealand dollar leading the slide. Having traded sharply higher over the past month, NZD/USD is beginning to lose momentum now that the 2 major events (Q3 labor data and RBNZ) are behind us. The RBNZ left interest rates unchanged Wednesday and boosted its inflation forecast but NZD/USD traders were not satisfied by Reserve bank of Governor Orr's comments. While he said that their rate outlook has not changed, they are not taking a rate cut off the table because it has been a challenge to lift inflationary pressure further and if GDP falls short of forecast, they may have to resort to easing. Regardless of how serious the RBNZ is, the talk of rate cuts should be enough to take NZD/USD to 67 cents on US dollar strength and profit taking alone. The Australian dollar also turned lower but not until late in the day. The same was true of the Canadian dollar, which collapsed into the NY close pushing USD/CAD up toward 1.32.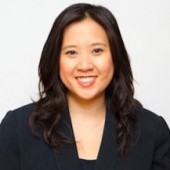 Written By: Kathy Lien