by The Investing.com Cryptocurrency Team.
Without doubt, 2017 was the year of crypto mania. Bitcoin, which grabbed headlines early and often this past year, saw heart-stopping gains, but other digital currencies, such as Ripple and Litecoin, had even better returns from a percentage point of view.
Merely owning an asset labeled cryptocurrency could have yielded thousands of percent of added value for an investor, regardless of the digital currency's technological protocol. During the final days of 2017 however, a massive wave of cryptocurrency selling took hold, which appears to still be in progress.
We believe this signals that sentiment toward Bitcoin and all sister alt-currencies is moderating. And that moderation will most likely characterize trading in 2018.
As well, we're seeing significant 'conventional economy' entities getting in on the crypto action; just this month both CME and CBOE have started issuing Bitcoin futures contracts; there's talk of retailers, financial organizations and even central banks adopting various technologies and officially supporting (or even issuing) a variety of major cryptocurrencies. As mainstream adaption becomes a reality we can expect to see a calming of the crypto storm.
In that way, we expect the crypto investor mindset to shift from 'all you can eat' to something more akin to technology connoisseur, wherein serious digital currency investors will seek out the most promising and groundbreaking of digital technologies. In the wake of this shift, smaller investors will likely also attempt to gain relevant and appropriate understanding of the differences between the various alt-currency technologies.
In our opinion, one outstanding, currently available asset that we believe will garner more attention in 2018 is IOTA (the name is derived from Internet of Things), which we wrote about here. Its founders have taken it quite a way in terms of its technological achievement and have done so outside the blockchain protocol, using something called 'Tangle' instead. Indeed, it's the first cryptocurrency to develop a non-blockchain technology but also remain decentralized.
Because the Tangle doesn't rely on miners to verify transactions, it also doesn't necessitate transaction fees, allowing even micro transactions. And unlike most blockchain-based currencies, the IOTA network requires a minimal amount of GPU/CPU (computing power) so can be managed on any home device. We believe that sets IOTA on a path to become "the next Bitcoin," but with more stability and less volatility. During 2017 IOTA 'only' gained 450% in value but managed to sustain a relatively solid pace of growth with restrained highs and measured lows. Currently the sixth most popular alt-currency based on its $10.25B market cap, we believe IOTA will climb into the top 5 by the end of 2018.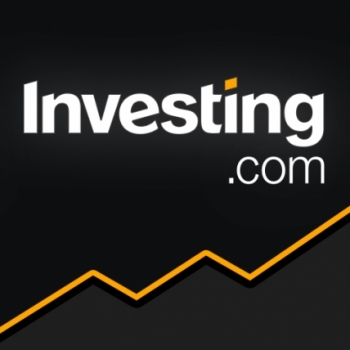 Written By: Investing.com