Sterling has been on an incredible run to the north, with a wide range of fundamental reasons supporting its outperformance across the market, as detailed in the prior article.
GBP has proven to be the most resilient among its G10 peers versus the dollar, as it climbs to the highest levels seen in some three years. The CFTC positioning report in the latest week showed that speculators added to their net long position for the third week running, the market is at its most bullish in one year.
The recent strengthening of the pound has been largely attributed to the United Kingdom's relative success in the pace of providing COVID-19 vaccinations. Markets have this in mind that it will at some point start helping Britain's economy rebound from its biggest contraction that was seen in 300 years. It is now reported around 17.6 million people, which makes over a quarter of the 67 million population, have now received a first dose of a COVID-19 vaccine.
At the start of this year, the bulls already had fundamental ammo, following much relief that Brexit no-deal scenario was avoided. Now with all the above in mind, it has forced money markets to really price out any chance of negative interest rates, at present showing no expectations of negative rates from the Bank of England as far out as August 2022.
On top of all this, British Prime Minister Boris Johnson outlined his plans on Monday to release the UK from its third national lockdown, which has somewhat been well-received.
Technical observations:
The pair is currently on a five straight month bull run, as well as consecutive closing in the green for the past seven weeks, is a correction coming?
GBP/USD successfully tackled the big psychological barrier at 1.4000, leaving the door open to challenge the top area in 2018, a zone ranging from around 1.4200 - 1.4380. Depending on how cable reacts within this noted region, will be very decisive on whether there will be a deeper correction or not. For now, the bulls have that room to keep up the momentum with this upside pressure.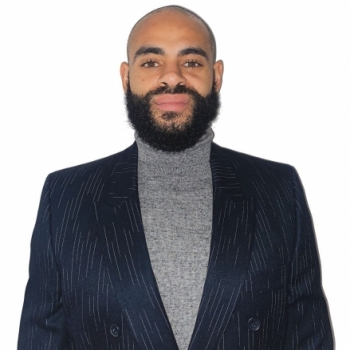 Written By: Ken Chigbo