Darrell Delamaide/Investing.com | Sep 16, 2019 08:51
European Central Bank President Mario Draghi sent a clear message to EU politicians on Thursday: If you don't like negative interest rates or bond purchases, start spending money and cutting taxes.
"Now it's high time for the fiscal policy to take charge," Draghi said at the press conference following the monetary policy meeting of the ECB governing council.
In a thinly veiled admonition to Germany, the outgoing central bank chief urged "governments with fiscal space" to take action against a weakening European economy and downside risks.
Stimulus Package
In the meantime, the ECB followed through on its widely expected packet of measures to provide what monetary stimulus it could, albeit at the low end of those expectations. Draghi justified the action with a dimming economic outlook due to trade disputes as well as stubbornly low inflation.
The deposit rate for banks, which has remain unchanged since 2016, was reduced just one-tenth of a percentage point, to minus 0.5%. As expected, the bank said it will resume bond purchases in November, but only at the rate of €20 billion a month, instead of expectations that it would be €30 billion to €40 billion.
But Draghi did not set an absolute amount or a time limit, saying the purchases would continue as long as necessary, probably until the central bank was ready to raise rates again — which market participants interpreted as tantamount to forever.
The central bank also eased terms on its targeted longer-term refinancing operations to spur bank lending. It did introduce tiered rates to partially shield banks from the negative deposit rate but the excluded amount was so small as to make little difference.
Germany in Focus
There's little doubt that Draghi was wasting his breath in calling on Germany to spend more money. Berlin has stubbornly resisted calls from everyone from the U.S. to the International Monetary Fund and the OECD to run a budget deficit to stimulate the European economy. Instead, Germany has kept its blinkered focus on a balanced budget.
Predictably then, the reaction in Germany to the ECB decisions was swift and negative. The head of the powerful banking association, Hans-Walter Peters, said Draghi is like a car driver who mistakenly turned into a cul-de-sac and instead of turning around, puts the pedal to the floor full speed ahead.
Nor is there little doubt that Jens Weidmann, the German central bank chief on the governing council, and Sabine Lautenschläger, the German member on the executive board, opposed Draghi in the council's deliberations, as well as perhaps a sprinkling of other members.
Broad Support
However, Draghi was at pains to say there was broad support for the ECB actions, even with some "diversity of views" on the bond purchases.
Much was made in ensuing commentary of how far forward the forward guidance went, effectively tying the hands of incoming president Christine Lagarde for months if not years.
But Lagarde repeatedly called on Germany and other European countries to provide fiscal stimulus during her years at the head of the International Monetary Fund and has already concurred with ECB plans for monetary stimulus, so she seems to be on the same page as Draghi.
Germany can fume all it wants about the central bank it insisted be located in Frankfurt. It still has only its two votes on the 25-member governing council and ran into an insurmountable wall of opposition when it tried to hoist Weidmann into the presidency.
Leaving it to Lagarde
It's no accident the next president of the ECB will be French. If Germany wants tighter monetary policy, it has to start doing its part.
German Chancellor Angela Merkel reiterated her government's commitment to a balanced budget earlier this week, though her finance minister, Olaf Scholz, has said Berlin is ready to spend billions if Germany or Europe slips into recession. Even if Scholz is half-right, it is bound to be too little, too late.
Draghi, in short, has thrown down the gauntlet to Germany, but will leave it to Lagarde to fight the duel.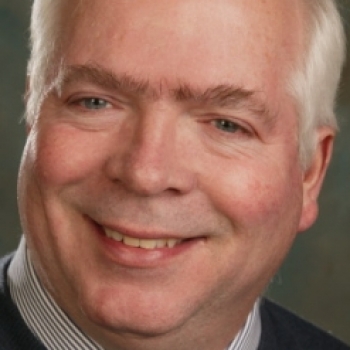 Written By: Darrell Delamaide/Investing.com