More often than not in recent years, the key takeaway from these ECB meetings is that a hawkish action has been wrapped up in dovish message but that was very much not the case today.
People in the markets seemed convinced that we were heading for a dovish press conference from the soon-to-be outgoing ECB President but Draghi and his colleagues clearly had other ideas.
For one, the revisions to the growth and inflation projections were not all negative as some would have assumed, based on recent inflation data and growing global risks. In fact, projections for this year were slightly raised in both cases, which was offset by slight reductions in the years after.
We looked to be set up for a dovish session when the announcement came, as we were told that the ECB took policy action at the meeting – which immediately sent the euro lower – before being told that rates will remain at present levels through the first half of 2020, while details of TLTRO III were also released. It didn't exactly live up to the opening line and the euro quickly reversed course to trade higher on the day.
The euro built on the rebound to trade around 1.13 against the dollar – from 1.12 after the announcement – as Draghi proceeded to layout the small changes to the projections and explain that there was an ample degree of monetary accommodation.
Of course, as ever with the ECB, there was the caveat that all instruments remain available – including restarting APP - the policy space is there and they're ready to act in case of adverse contingency. He also stressed that the next move isn't necessarily tilted towards rate hikes, which may have taken some of the edge off the euro near the highs.
Perhaps the central bank will become more dovish later in the year and lay out future steps once Draghi's successor takes control but one thing was clear today, the committee was in no mood to panic this month and will wait a little longer before responding to something that hasn't even yet fully materialised.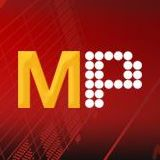 Written By: MarketPulse