Bitcoin: how to "play" the crossing of $ 10,000 in stocks?
Oswald MIDEKOR | Jun 23, 2020 17:07
If you do not want to trade cryptocurrencies for X or Y reason (for example lack of dedicated account, or because you do not know anything at all of CFDs or futures available on bitcoin etc...), you must at least know certain sensitivity to variations of the most famous of virtual currencies.
This is particularly the case of The Blockchain Group, a penny stock whose title had flared at the end of October (see the black circle below) when bitcoin had jumped from 7,500 to $ 10,000 on the background of statements by the president of the People's Republic of China Xi Jinping who, according to the Xinhua news agency, had made blockchain development a national priority.

Bullish explosion?
And if the action has not evolved since, it is still to be noted that it has absorbed the market jolts relatively well last March, while the general relapse of the stock exchanges had also plunged bitcoin below $5000. Better: in recent weeks, after the publication of good quarterly accounts in April, which is also the source of a new increase in volumes (the red arrow in the lower part of the graph), the title has come back to the upper bound of its consolidation figure in triangle (visible in black dotted lines).
While the company is holding its General Assembly the day after tomorrow, there could be a good card to play here if by chance bitcoin returned on the $ 10,000 this summer.
In which case, a doubling of this company action: Blockchain Group would be of course entirely possible...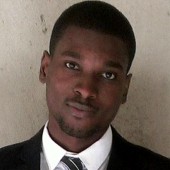 Written By: Oswald MIDEKOR