For most market sectors, a company's earnings report enables investors to assess its performance and measure of how management has done. And for that reason, these reports are awaited with great anticipation.
However, in the cannabis sector, earnings releases are sometimes viewed a little differently. Case in point: Aurora Cannabis (NYSE:ACB), (TSX:ACB).
When the Edmonton-based company posts its results after the closing bell later today, the information will be used to assess just how well the company managed expectations. That alone is what investors will be reacting to.
The main financial headlines about the marijuana grower's fourth quarter results are already known, even though they have yet to be officially reported. This is one way to avoid the shock of bad news—break it gently to investors.
The results were essentially revealed a few weeks ago when the company announced its new CEO, Miguel Martin. Aurora used the occasion to share news it would also be taking a C$1.8 billion (US$1.368 billion) write-down. This is in addition to a previous $1 billion write-down it had taken earlier in the year.
The only metric still awaited with anticipation will be sales growth. But from a strategic point of view, investors are eager to learn any details about Aurora's plan to push further into the U.S. market. This is where the company holds onto hope that it will be able to turn its numbers around.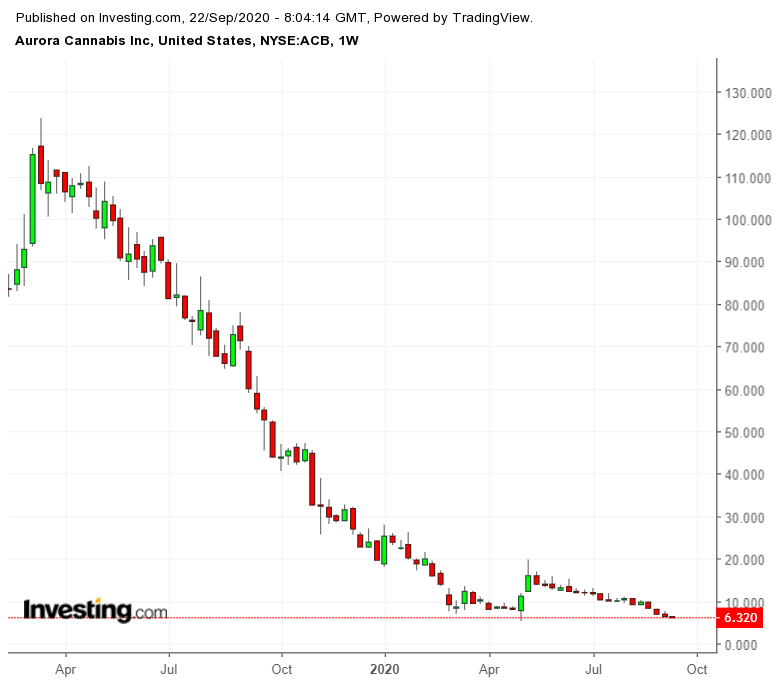 As other Canadian-based cannabis companies have looked to boost revenues in the derivative markets—what is commonly referred to as the 2.0 products—Aurora has opted to focus its attention on U.S. markets. How quickly it can turn that strategy into sales is not entirely clear.
Trulieve Broadens Its Footprint
Florida-based cannabis company Trulieve Cannabis (OTC:TCNNF), (CSE:TRUL) last week announced it is going to expand its footprint in the U.S., with the purchase of two marijuana companies in Pennsylvania: PurePenn and Solevo Wellness.
The deal for PurePenn, a grower and processor of medical marijuana licensed by the Pennsylvania Department of Health, includes a payment of US$46 million—US$27 million in Trulieve stock and US$19 million in cash, with potentially an additional US$60 million if certain financial targets are hit.
Trulieve has agreed to pay US$20 million for Solevo, which operates three medical marijuana dispensaries in Pittsburgh, split equally in cash and shares, with a possible additional payment of $15 million upon hitting agreed to financial benchmarks.
While shares of Trulieve have dropped about 11% since the deal was announced, their value has increased more than 110% in the last year.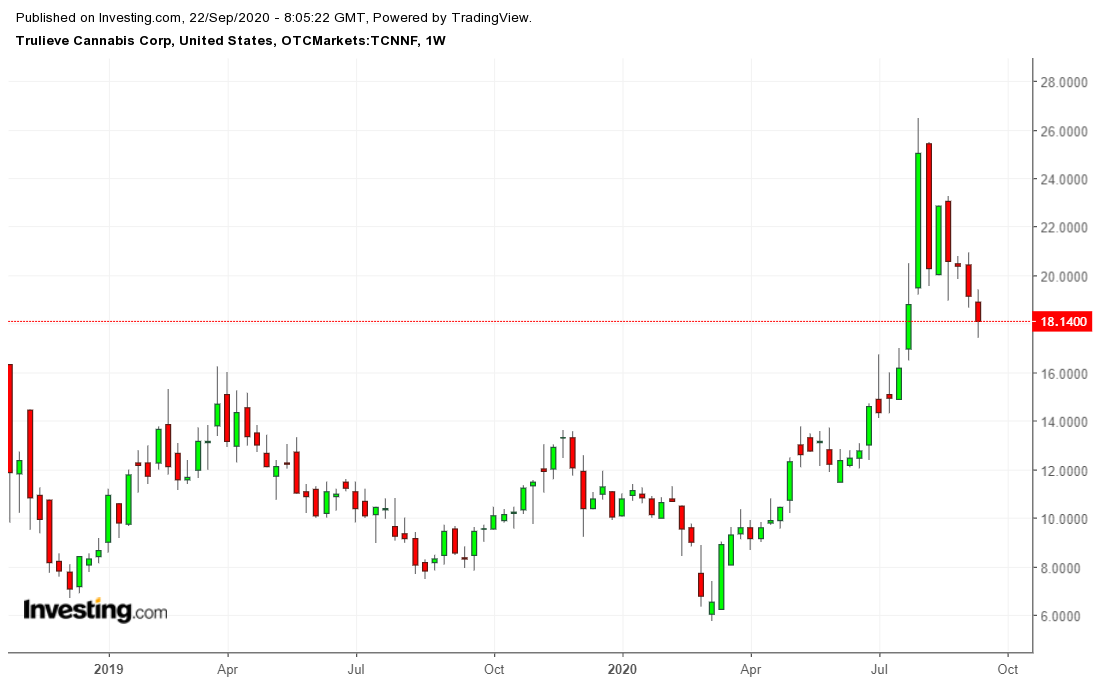 Hexo Continues To Disappoint
For business marketing highs, the legal marijuana trade has not produced too many in the past year. In the absence of positive news, analysts have been looking for the next best thing – signs of good news. Even in this category, one Canadian-based cannabis grower continues to disappoint—Hexo (NYSE:HEXO), (TSX:HEXO).
Yesterday, shares of the Ottawa-based cannabis corporation closed down just over 8%, as it continues to struggle to find footing. Hoping to send an uplifting signal last week, HEXO announced the appointment of a new chief financial officer.
But the move fell flat as analysts were unimpressed. One reason: it's the company's fourth CFO to be named in the last year.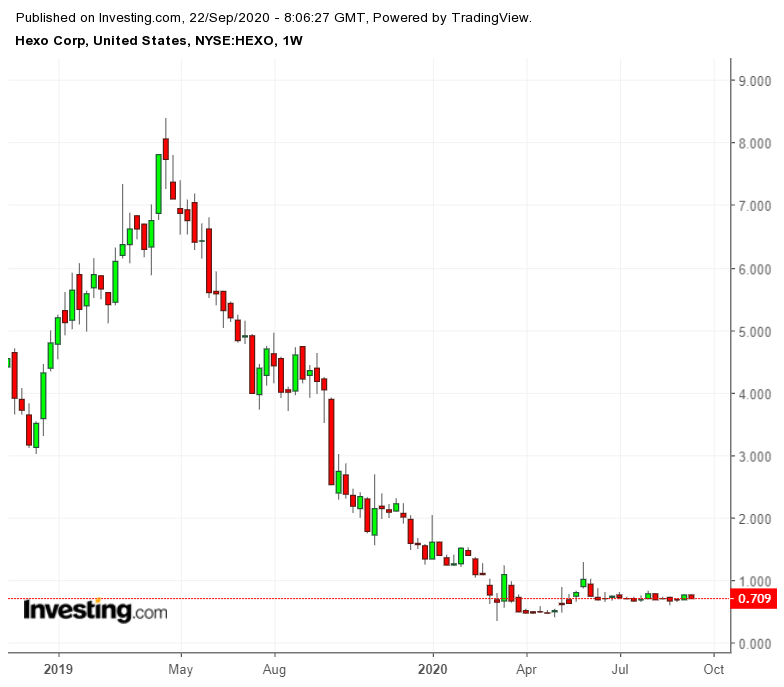 The new CFO is Trent MacDonald, a former executive with pharmacy chain Rx Drug Mart, Canadian book retailer Indigo (TSX:IDG) and grocery chain Sobeys.
Another reason the news failed to impress was outlined by Jefferies analyst Owen Bennett, who pointed to MacDonald's lack of experience in the global consumer goods space. As Bennett said, the choice does not inspire confidence.
In the last year, Hexo shares have lost more than 80% of their value.

Written By: Investing.com