Apollo Foundation Launches Cutting-Edge Sharding Solution to Blockchain Bloat
The all-in-one currency project is the first crypto to implement sharding on an active blockchain.The Apollo Foundation is making history by launching sharding protocol, becoming the first cryptocurrency venture to implement a solution to bloat issues on an active blockchain. Through sharding and adaptive forging, APL is among the first cryptocurrencies to solve the blockchain's essential problem: bloat.
Bloat may prevent DLT systems (distributed ledger technologies) from scaling. Although each block adds only a tiny amount of data, accumulated info over years (and decades) due to permanent, immutable storage could lead to astronomical sizes of data. Trillions of blocks (or more) on-chain could make a network unstable. Negative consequences may include slow speed, reduced functionality, and difficulty of downloading a massive database. Sharding allows you to download the blockchain much faster, and it reduces the cycle-time of operations as well as lowers the needed disk space.
APOLLO/USD Weekly Chart
Apollo is right at the trendline support and with the weekly performing a series of higher lows, it seems likely that Apollo is heading for a re-test of the resistance between 0.0024 and 0.0027 very soon. The volume is also picking up steadily which is a bullish sign.
APOLLO/BTC DAILY CHART
If we look at the Apollo/Bitcoin pair, we can observe that Apollo touched to very significant support area between 0.00000011 and 0.00000016. Thus, it seems likely that Apollo is outperforming Bitcoin in the near future. If Apollo goes for an upward movement, it finds its next major resistance at 0.00000045. However, Apollo needs to break the small resistance at around 0.00000025 first.
How Sharding Works
An increasing number of transactions leads to a constant increase in the Apollo database. This process goes faster with shorter block, says Sergey Rokhvarg, CTO of Apollo. Blockchain requires full access to the ledger from the beginning to current time to verify each transaction, but this task does not run every time. Most operations require lesser parts of an entire database.According to Mr. Rokhvarg, that creates an opportunity to be more efficient. As the first shard executes, these take place:
● It will split Apollo ledger database into time-based (or blockchain height-based) segments, and the split will be made on each node in the consensus. (Each node will know when that split occurred.)
● Each shard will be completed every 750,000 blocks after 1,400 blocks of acknowledgment.
● Information will be added to each shard/segment that allows blockchain operations to occur without queries to the full ledger database. This will optimize the blockchain processing code to use the last segment for most operations.
● Each segment will be trusted as nodes sign its summary tables. Downloading of full blockchain will be optional/delayed. Rather, nodes will download the latest segment and start processing.
● Downloading of previous blockchain segments will be on-demand.
The results are remarkable speed, as well as, scalability of Apollo blockchain, according to the Apollo developers team.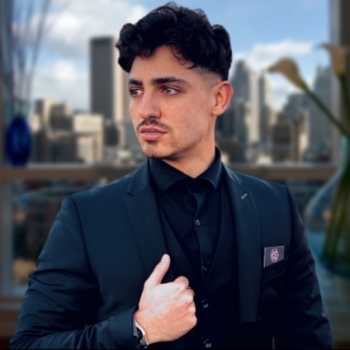 Written By: Konstantin Kaiser